Отправка заказов в течение 1-3 рабочих дней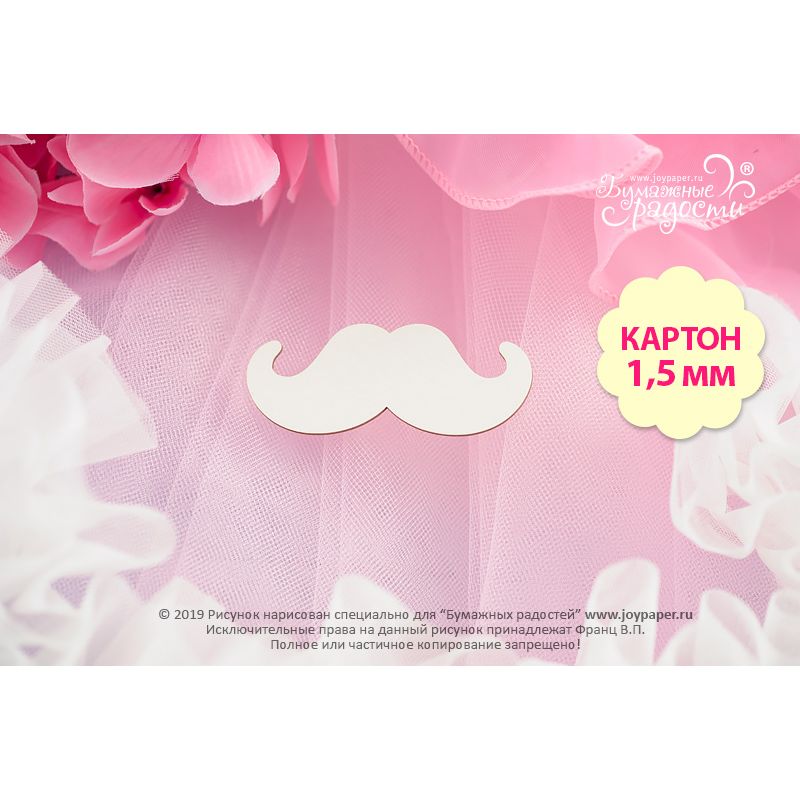  
Чипборд для тиснения. Усы
Delivery from 130 rub. Free delivery for orders in the amount of 3000 rubles for Russia and 5000 rubles for other countries.

Saving time and effort - our chipboards are 100% ready to work, they do not need to be cut, just picked up and pasted!
Толщина картона 1,5 мм
В данном разделе находятся чипборды специально для тиснения замшей. Внутренние линии рисунков могут отличаться от обычных чипбордов — мы специально расширили некоторые линии для удобства тиснения.
Размеры:
8 x 3.2 cm
9 x 3.6 cm
10 x 4 cm
11 x 4.4 cm
12 x 4.9 cm
13 x 5.2 cm
14 x 5.7 cm
15 x 6 cm
16 x 6.4 cm